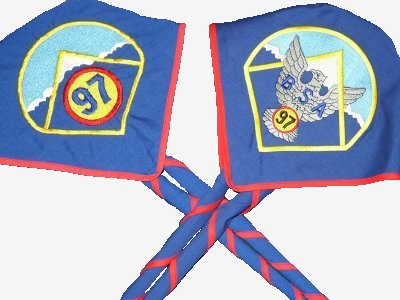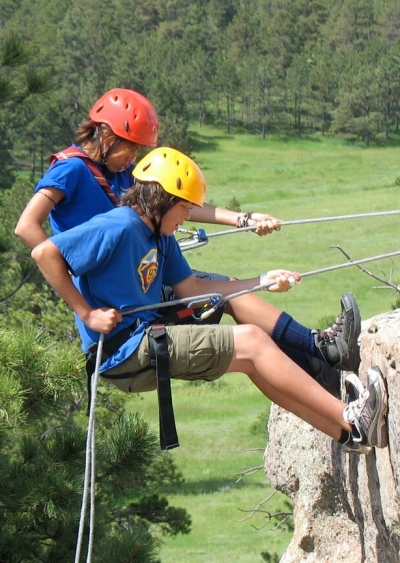 On rappel (abseiling)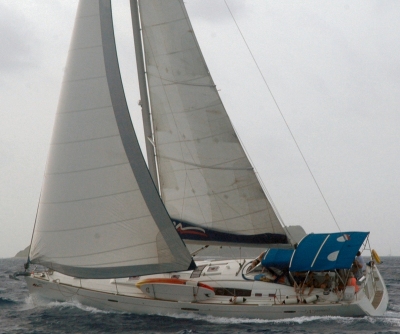 Under Sail in the British Virgin Islands
Canoeing under the Midnight Sun:
Canada's Yukon Territory, near the Arctic Circle
Welcome to Adventure!
Colorado Rocky Mountain Scouting
for boys & girls
Troop 97 BSA
Troop 97 is more than double the size of the average BSA troop, and our Scouts earn Eagle Scout (the BSA's highest award) at several times the BSA average.
Ever watched the sun set at midnight? From your canoe? Our Scouts have.
Backpacked the only one-way trail in North America?
Tried your best to sleep after seeing a bear prowling for food 15 feet (5 m) from your tent?
Traveled to the only place in the US where cars drive on the left?
Backpacked from one country into another? How about by canoe? Ferry? Train? Bicycle?
Slept on board a tugboat? In a railroad sleeper car? Sailing ship? In an old miner's cabin?
Snorkeled a shipwreck? Ridden a train going 180 mph (300 km/h)?
Pedaled a bike 425 miles (680 km)? Paddled a canoe 250 miles (400 km)? Backpacked 100 miles (160 km)?
Swum 1 mile (1600 m)—in a chilly high-altitude lake?
Had a foot (30 cm) of new snow half-bury your tent? In August?
Troop 97 meets in Fort Collins, Colorado, but also draws members from nearby Laporte, Loveland, Severance, Timnath, Wellington/Waverly, and Windsor.
Scouting is a Game with a Purpose.
It's more than Fun; it's an Adventure.
Sometimes tough, often challenging, always rewarding.
Want to visit a meeting or outing?
Just email the Scoutmaster, and he'll be happy to tell you about our upcoming activities.
---
Troop 97 is actually two 'linked' troops (one for boys & one for girls), out of the 26 troops in
Bighorn District, one of seven districts in
Adventure West Council, one of 249 local councils of
Boy Scouts of America (BSA), one of about 200 National Scout Organization members of
World Organization of the Scout Movement (WOSM).
[For more information about the surprising variety of Scouting organizations around the world, see our World Scouting page.]
What would you like to know?
---
Our site is packed with useful ideas
designed to help and inform:
the Scouts, leaders, and families of our troop
potential or future members of our troop
the Scouts and leaders of other BSA units
Scouts and leaders from around the world
anyone else interested in Scouting or Troop 97
Take a look around.
Please share your comments, suggestions, or needs with us.
We're happy to hear from you!
---
Our INFORMATION PAGE provides details about:
the structure and policies of our website
our approvals and recognitions
the characteristics of a good website


We believe the content of our website to be factually accurate.
If you believe anything is in error, or if you find a broken link, please email us,
identifying which page has the issue, and the correct information if you know it. Thanks!
---
Last Revised: 12 August 2022
Copyright © 1996—2022 by Troop 97 BSA
Fort Collins, Colorado, USA
Online for 26 years