HOME—International Scouting—Scouting Organizations—WFIS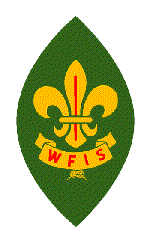 World Federation of Independent Scouts (WFIS)
(102 member associations in 45 countries, perhaps 250 000 members, founded 1996)
The World Federation of Independent Scouts (WFIS) was formed in Laubach, Germany, in 1996 by Lawrie Dring, a British Scouter with the independent Baden-Powell Scouts Association (BPSA). The UK-based BPSA, founded in 1970, is probably the most widespread and largest of these independent Scouting organizations. The BPSA was formed at least partly in reaction to the UK Scout Association's "Advance Party Report" (1966). This study resulted in substantial changes to UK Scouting which caused some UK Scouts/Scouters to seek alternatives they felt were closer to Baden-Powell's original program. Interestingly, Lady Olave Baden-Powell (B-P's widow) supported the BPSA and authorized the organization to use the Baden-Powell name.
WFIS is open to any Scouting association that is not affiliated with another international organization. They require that member associations "follow, and use, B-P's original program, traditions, uniforms, morals, ethics, and structure as laid out in B-P's Scouting for Boys", amended only for "health, environmental, first-aid, and safety reasons".
The BPSA (also B-PSA) (Baden-Powell Scouts Association) is a multinational association, with the home association in the UK and branch associations in Argentina, Canada, Denmark, Ireland, Japan, and the US. In Canada and the US, they are called the Baden-Powell Service Association.
In addition to the associations below, the International Scout Fellowship is an affiliate of WFIS for former and current adult members of WFIS.
Accurate information, especially membership numbers, is difficult to find, and various WFIS-related websites have incomplete or conflicting details.
---
Member Associations listed alphbetically by country (some of these, especially in Germany are single groups):
Argentina—BPSA - Argentina
Argentina—Scouts Navales de Argentina
Austria—Scouts fo Europa
Bangladesh—Independent Scouts of Bangladesh
Belgium—Onafhankelijke Scouts en Gidsen (umbrella group for 3 local Scout groups)
Belize—Belize Explorers Association [prospect member]
Bolivia—Asociación Boliviana de Scouts Independientes de Baden-Powell [prospect member]
Brazil—Grande Fraternidade Escoteira Impisa
Brazil—Liga de Escoteiros do Brasil/LEB
Canada/Alberta—BPSA Alberta [provisional member]
Canada/British Columbia—BPSA British Columbia, 1997
Canada/New Brunswick—BPSA New Brunswick, 2006
Canada/Ontario—BPSA Ontario, 1998
Canada/Ontario—Traditional Explorers Association Council of Ontario (TEAC) (prospect member) [primarily Ontario with some in Manitoba, Nova Scotia, & Québec]
Canada—ZHR Polish Scouts of Canada
Chile—Agrupación Nacional de Boy Scouts de Chile/ANBSCH (Boy Scouts of Chile), 1982
Chile—Hermandad Scout del Desierto Chile
Colombia—Asociación Colombiana de Escultismo/ACE
Colombia—Exploradores de Rionegro [prospect member]
Costa Rica—Asociación Costarricense de Escultismo [prospect member]
Costa Rica—Asociación Exploradores San Agustín Palmares [prospect member]
Côte d'Ivoire (Ivory Coast)—Association des Eclaireurs et Eclaaireuses Evangéliques de Côte d'Ivoire
Côte d'Ivoire (Ivory Coast)—Baden Powell Scouts of Africa
Côte d'Ivoire (Ivory Coast)—Scouts d'Afrique de Côte d'Ivoire (sub-assocation of Conférence Ivorienne du Scoutisme)
Côte d'Ivoire (Ivory Coast)—Scouts Unitaires de Côte d'Ivoire
Czechia—SKAUT — český skauting ABS
Czechia—Skaut SSV
Czechia—Svaz skautů a skautek Česke Republiky
Denmark—De Gule Spejdere i Danmark (Baden-Powell Scouts of Denmark), 1984
Ecuador—Asociación de Boy Scouts del Ecuador
El Salvador—Asociación de Scouts Independiente de El Salvador/ASI-ES
France—Scouts de Chavagnes
Germany—Bund Europäischer St. Georgs- Pfadfinderinnen und -Pfadfinder/BESP
Germany—Bund unabhängiger Pfadfinder/BuP
Germany—Christliche Freie Pfadfinderschaft Goldenstedt
Germany—CP Dreieich
Germany—Deutscher Pfadfinderbund gegründet 1911/DPB1911, 1953 (originally 1911) (~100 members)
Germany—EPSG Baunach
Germany—Europäischer Pfadfinderbund - Georgsritter e.V.
Germany—Freier Pfadfinderbund Asgard
Germany—Freier Pfadfinderbund St. Georg/FPG
Germany—Independent Scout Association/ISA, 1989
Germany—Pfadfinder im Mühlenbecker Land e.V.
Germany—Pfadfinderbund Weltenbummler e.V., 1981
Germany—Solmser Pfadfinderschaft
Ghana—Baden Powell Scouts of Africa
Guatemala—Asociación de Escultismo Ecológico Baden-Powell Guatemala
Honduras—Asociación Hondureña de Escultismo Tradicional/AHET, 2012
India—Boy Scout & Guide Organisation [prospect member]
India—Federation of India for Sports, Scouting and Education [prospect member]
India—Hindustan Scout and Guides Association
India—Indian Scouts and Guides Organisation/ISGO (15 000 members)
India—Scout Bharti
India—Shriram Bajpai Scouts & Guides Association
India—The Scouts/Guides Organisation
India—Universal Scout & Guide Association [prospect member]
Ireland—Baden Powell Scouts Slyguff
Italy—Esploratori e Guide d'Italia/AEGI
Italy—Associazione Indipendente Scout/ASSISCOUT
Italy—Associazione Italiana di Scautismo Raider/Assoraider, 1992
Italy—Associazione Sezione Scout di Gela
Italy—Federazione del Movimento Scout Italiano - FederScout, 1986 (umbrella group for 20 associations, mostly single groups)
Italy—Federazione Italiana di Scautismo Raider/FIS Raider
Japan—Independent Scouts of Japan [prospect member]
Kenya—Baden Powell Scouts Association
Korea, South—Third Eye Scouting Association
Kosovo—National Scout Center of Kosovo (QNVK-NSCK-NCIK)
Latvia—LKS - Latvijas Kristigie Skauti (Christian Scouts of Latvia)
Malta—Baden-Powell Scouts Malta
Mexico—Agrupación Scout Mexicana AC
Mexico—Asociación Nacional de Scouts Independientes/ANSI
Mexico—Asociación Tradicionalista de Scouts Tiro y Pesca AC
Mexico—Federación Mexicana de Scouts Independientes/FMSI (Mexican Federation of Independent Scouts), 2002
Nepal—Metro Scouts, Nepal [prospect member]
Nepal—Nepal Independent Scout Association [prospect member]
Pakistan—ADABKADA Scout Association
Pakistan—Independent Scouts of Pakistan
Pakistan—Islamabad Scouting Association
Pakistan—Nankana Sab Scout Organization
Panama—Cuerpo de Exploradores Panameños
Paraguay—Hermandad Scout de Paraguay
Peru—Asociación Peruana de Escultismo (Scouts APE)/APE
Peru—Asociación Independiente de Scouts Tradicionales del Perú/AISTA
Romania—Asociatia Cercetasilor Traditionali din Romania/ACT-RO
Russia—Russian Union of Scouts
Spain—Associació Catalana de Scouts
Spain—Asociación de Scouts Independientes de Córdoba
Spain—Asociación de Scouts Independientes de Madrid/ASIM
Spain—Asociación Grupo Scout Alcazaba
Spain—Asociación Juvenil Grupo Scout Independiente Gilwell
Spain—Federación Scout de la Communidad Valenciana
Spain—Grupo Scout Alpha [Almeria]
Spain—Grupo Scout San Pío
Spain—Scouts Independientes del Principado de Asturias
Spain—Scouts Magma
Sri Lanka—Independent Scouts of Sri Lanka
Switzerland—Feuerkreis Niklaus von Flüe, 1988
Turkey—Kapif
Ukraine—Association of Scouts "Rozvidnyk" (Vdyn & Lviv region) (2010)
UK—Baden-Powell Scouts Association/BPSA, 1970
UK—Scouts and Guides of St. Josep, Fife
US—Baden-Powell Service Association, 2006 (affiliated with the UK's BPSA)
---
In addition, WFIS information claims WFIS-affiliated Scouting organizations in a number of countries, but I have been unable to find names of organizations anywhere, including on several WFIS-related websites:
Burkina Faso—?
Burundi—?
China—?
Comoros—?
Congo—?
Ethiopia—?
Libya—?
Mali—?
Morocco—?
Morocco/Western Sahara—?
Nigeria—?
Rwanda—?
Tanzania—?
Togo—?
Uganda—?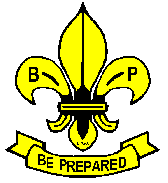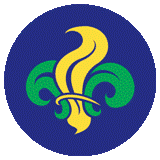 ---
Last Revision to This Page: 30 November 2021
Text copyright © 2001-21 by Troop 97 BSA
Images are either non-copyright or are copyright © their respective organizations