HOME—Ideas You Can Use—Scouting Quotations
Quotations we have used in our Troop Newsletter
Since 2008, we've added a quotation in each troop newsletter, an eclectic mix of Scouting-related, inspiring, or amusing thoughts for our Scouts. If you have some favorite quotations, we'd love to hear from you.
Scouting
"The Boy Scouts of America has something going for it that all the government welfare programs in America can't match: success. Besides families and religion, Scouting is probably this country's single best program for building character in boys, and has been for nearly a century."
—The Times Leader, Wilkes-Barre, Pennsylvania
"The wilderness is gone, the buckskin man is gone, the painted Indian has hit the trail over the Great Divide, the hardships and privations of pioneer life which did so much to develop sterling manhood are now but a legend in history, and we must depend upon the Boy Scout movement to produce the MEN of the future."
—ca 1915, Daniel Carter Beard (1850-1941),Founder of the Sons of Daniel Boone & a Founder of the Boy Scouts of America
"Who hath smelt wood-smoke at twilight?
Who hath heard the birch-log burning?
Who is quick to read the noises of the night?
Let him follow with the others,
for the young men's feet are turning
to the camps of proved desire and known delight!"
—"The Feet of the Young Men" (1897), Rudyard Kipling (1865-1936), author/poet and a friend of Baden-Powell (Baden-Powell used his 'Jungle Book' stories as the basis of Cub Scouting)
"This is the trail that the Scout shall know
Where knightly qualities thrive and grow;
The trail of honor and truth and worth
And the strength that springs from the good brown earth;
The trail that Scouts, in their seeking, blaze
Through the toughest tangle, the deepest maze,
Till out of Boyhood the Scout comes straight
To Manhood's splendid and high estate!"
—"The Scout Trail" (1925), Berton Braley (1882-1966), American poet [appeared at the bottom of Norman Rockwell's 1939 painting "The Scouting Trail"]
"The only problem with Boy Scouts is, there aren't enough of them."
—Will Rogers (1879-1935), American humorist
National Service
[Information and quote from the Wall Street Journal, August 1, 2012]
Since Eagle Scouts were first required to lead a service project in 1965, Eagles have contributed over 100 million hours of service to the nation, and they continue to add over three million more hours every year. "Those numbers likely make the Eagle Scout service project the single greatest youth service initiative in history, and one that has touched every community in America in an important way."
---
Inspiring
"A people that values its privileges above its principles soon loses both."
—Dwight Eisenhower (1890-1969), General & 34th President
"One man with courage makes a majority."
—Andrew Jackson (1767-1845), General & 7th President
"The highest of distinctions is service to others."
—King George VI (1895-1952; reigned 1936-52) [subject of the 2010 movie, "The King's Speech"]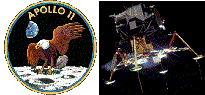 "That's one small step for [a] man, one giant leap for mankind."
—Eagle Scout Neil Armstrong (1930-2012), first person on the Moon (July 20, 1969) [Even the Lunar Module that landed on the moon was called 'Eagle'.]
"Whatever you are, be a good one."
—Abraham Lincoln (1809-1865), 16th President


"If you see what is right and fail to act on it, you lack courage."
—Confucius (551-479 BCE), Chinese philosopher
"Excelsior" [Ever upward]
—Motto of state of New York
"Never, never, never, never give up."
—Attributed to Sir Winston Churchill (1874-1965), British Prime Minister & statesman, honorary American citizen [speech to boys of Harrow (his old school) in 1941: "Never give in, never give in, never; never; never; never...."]
"Far better it is to dare mighty things, to win glorious triumphs, even though checkered by failure, than to take rank with those poor spirits who neither enjoy nor suffer much, because they live in the gray twilight that knows not victory nor defeat."
—Theodore Roosevelt (1858-1919), 26th President
"In any moment of decision, the best thing you can do is the right thing. The next best thing you can do is the wrong thing. The worst thing you can do is nothing."
—Theodore Roosevelt (1858-1919), 26th President
"Do not go where the path may lead, go instead where there is no path and leave a trail."
—Ralph Waldo Emerson (1803-1882), American poet & essayist
"It is in the compelling zest of high adventure and of victory, and in creative action, that man finds his supreme joys."
—Antoine de Saint-Exupéry (1900-1944), French pilot & author of The Little Prince [Le Petit Prince])
"It matters little if you try and fail,
and fail and try again.
But it matters much if you try and fail,
And then fail to try again."
—Author Unknown
"I went to the woods because I wished to live deliberately, to front only the essential facts of life, and see if I could not learn what it had to teach, and not, when I came to die, discover that I had not lived."
—Henry David Thoreau (1817-1862), American poet & philosopher
"By perseverance, study, and eternal desire, any man can become great."
—George S. Patton, Jr (1885-1945), US general
"Semper Fidelis" ('Always Loyal' in Latin)
—Motto of US Marine Corps (founded November 10, 1775)
"Semper Paratus" ('Always Ready' in Latin)
—Motto of US Coast Guard (founded in 1790 as the Revenue Cutter Service)
"Nil Sine Numine" (Latin, usually translated as 'Nothing without Providence')
—Motto, State of Colorado (admitted as 38th US state, August 1, 1876, by proclamation signed by President Ulysses S. Grant)
"I have not failed. I've just found 10,000 ways that won't work."
"Our greatest weakness lies in giving up. The most certain way to succeed is always to try just one more time."
"Genius is one percent inspiration and ninety-nine percent perspiration."
—3 quotes from Thomas Edison (1847-1931), American inventor & businessman
"Happy trails to you, until we meet again.
Happy trails to you, keep smilin' until then.
Who cares about the clouds when we're together?
Just sing a song and bring the sunny weather.
Happy trails to you, 'till we meet again."
—Dale Evans Rogers (1912-2001), American singer known as "Queen of the West" [wife of Roy Rogers ("King of the Cowboys")]
"O wad some Power the giftie gie us
To see oursels as ithers see us!
It wad frae mony a blunder free us"

[or translated from Scots English:]
O would some Power the small gift give us
To see ourselves as others see us!
It would from many a blunder free us
—"To A Louse (On Seeing One on a Lady's Bonnet at Church)" (1786) by Robert Burns (1759-1796)
"The best laid schemes o' mice an' men
Gang aft agley,
An' lea'e us nought but grief an' pain,
For promis'd joy!"
—"To A Mouse, on Turning Her Up in Her Nest with the Plough" (1785) by Robert Burns (1759-1796)
"Walk on through the wind, Walk on through the rain,
Tho' your dreams be tossed and blown.
Walk on, walk on with hope in your heart
And you'll never walk alone"
—Carousel, "You'll Never Walk Alone" (1945), Rogers and Hammerstein [Richard Rogers (1902-1979) & Oscar Hammerstein (1895-1960)]
"Climb every mountain, Ford every stream,
Follow every rainbow, Till you find your dream."
—Sound of Music, "Climb Every Mountain" (1959), Rogers and Hammerstein [Richard Rogers (1902-1979) & Oscar Hammerstein (1895-1960)]
"The greatest gift you ever give is your honest self."
—Fred McFeely Rogers (1928-2003), American educator & Presbyterian minister; creator & host of TV show "Mr Rogers' Neighborhood" (1968-2001)
"Two roads diverged in a wood, and I—
I took the one less traveled by,
And that has made all the difference."
—"The Road Not Taken" (1920), Robert Frost (1874-1963), American poet
"It is better to be thought a fool than to open your mouth and remove all doubt."
—maxim widely attributed, author uncertain, but probably ultimately deriving from: "Even a fool, when he holdeth his peace, is counted wise: and he that shutteth his lips is esteemed a man of understanding."—The Bible (Proverbs 17:28)
"Glass, china, and reputation are easily cracked, and never well mended."
—Benjamin Franklin (1706-1790), US author, diplomat, inventor, scientist, politician, & printer
"Moderation in temper is always a virtue; but moderation in principle is always a vice."
—Thomas Paine (1737-1809), American Founding Father; writer, political pamphleteer
"It is our choices that show what we truly are, far more than our abilities."
—Albus Dumbledore in Harry Potter and the Chamber of Secrets (1998), J.K. Rowling (b.1965)
"Ask not what your country can do for you—ask what you can do for your country."
—John F. Kennedy (1917-1963), 35th President, inaugural address (1961)
"Ich dien" ('I serve' in German)
—Motto of Prince of Wales since the 14th Century
"I think that I shall never see A poem lovely as a tree. ...
Poems are made by fools like me, But only God can make a tree."
—"Trees" (1913), (Alfred) Joyce Kilmer (1886-1918), American poet; killed by a sniper in World War I, age 31
"If you have integrity, nothing else matters. If you don't have integrity, nothing else matters."
—Alan Simpson (b.1931), former US Senator from Wyoming
"Time is a companion that goes with us on a journey. It reminds us to cherish each moment, because it will never come again. What we leave behind is not as important as how we have lived."
—Captain Jean-Luc Picard in Star Trek the Next Generation
"I learned that courage was not the absence of fear, but the triumph over it. The brave man is not he who does not feel afraid, but he who conquers that fear."
—Nelson Mandela (1918-2013), President of South Africa, 1994-99
"Be who you are and say what you feel because those who mind don't matter and those who matter don't mind."
—Attribued to Dr Seuss (Theodor Seuss Geisel; 1904-1991)
"The time is always right to do what is right."
—Martin Luther King, Jr. (1929-1968)
"A leader does not deserve the name unless he is willing occasionally to stand alone."
—Henry Kissinger (b.1923), former US Secretary of State
"There is more treasure in books than in all the pirate's loot on Treasure Island."
—Walt Disney (1901-1966), American animator, film producer, and creator of Disneyland
"I can accept failure, but I can't accept not trying."
—Michael Jordan (b.1963)
"Success is not final, failure isn't fatal; It's the courage to continue that counts."
—Sir Winston Churchill (1874-1965), British Prime Minister & statesman
"A coward dies a thousand times before his death, but the valiant taste of death but once.
—William Shakespeare (1564-1616), "Julius Caesar" (Act 2, Scene II)
"It's better to stand by someone's side than by yourself."
—Jack London (1876-1916), American writer [Call of the Wild, White Fang, etc])
"In matters of style, swim with the current; in matters of principle, stand like a rock."
—Thomas Jefferson (1743-1826), Founding Father, principle author of the Declaration of Independence, third US President
"Fate rarely calls upon us at a moment of our choosing."
—Optimus Prime in the movie "Transformers Revenge of the Fallen" (2009)
"If your actions inspire others to dream more, learn more, do more and become more,
you are a leader."
—John Quincy Adams (1767-1848), 6th US President
"Every strike brings me closer to the next home run."
—Babe Ruth [George Herman Ruth Jr] (1895-1948), American baseball player
"For success, attitude is equally as important as ability."
—Sir Walter Scott (1771-1832); author of Ivanhoe, among others
"Don't judge each day by the harvest you reap but by the seeds that you plant."
—Robert Louis Stevenson (1850-1894); author (Treasure Island, Dr Jekyll and Mr Hyde, more)
"The greatest glory in living lies not in never falling, but in rising every time we fall."
—Ralph Waldo Emerson (1803-1882; American poet & essayist)
"Citius, Altius, Fortius" [Latin for "Faster, Higher, Stronger"]
—Motto of the Modern Olympics (1894-present)
"It's not who I am underneath, but what I do that defines me."
—Batman (in Batman Begins)
"We make a living by what we get, but we make a life by what we give."
—Sir Winston Churchill (1874-1965), British Prime Minister & statesman
"Mid pleasures and palaces though we may roam
Be it ever so humble, there's no place like home"
—Sir Henry Bishop & John Howard Payne (1823)
"Don't give in to bullying or others making fun of people. Stand up for yourself.
Stand up for your friends. Be that one person who is genuinely good-hearted."
—Michelle McCool (b.1980), American professional wrestler
"We delight in the beauty of the butterfly, but rarely admit the changes it has gone through
to achieve that beauty."
—Maya Angelou (1928-2014), American poet
"Don't cry because it's over. Smile because it happened."
—Dr Seuss (Theodor Seuss Geisel; 1904-1991)
"Far away, there in the sunshine, are my highest aspirations. I may not reach them, but
I can look up and see their beauty, believe in them, and try to follow where they lead."
—Louisa May Alcott (1832-1888), American author; Little Women
And for those of us lucky enough to live in Colorado:
"O beautiful for spacious skies,
For amber waves of grain,
For purple mountain majesties
Above the fruited plain!"
—Katharine Lee Bates (1859-1929), inspired by an 1893 visit to Colorado and the view from Pikes Peak, while teaching a summer course at Colorado College
And also a couple for Christmas-time:
"What if Christmas doesn't come from a store. What if Christmas...perhaps...means a little bit more!"
—The Grinch, in How the Grinch Stole Christmas (1957) by Dr Seuss (Theodor Seuss Geisel; 1904-1991)
"He sprang to his sleigh, to his team gaved a whistle,
And away they all flew like the down of a thistle,
But I heard him exclaim, ere he drove out of sight,
'Happy Christmas to all, and to all a good-night.' "
—Clement Clarke Moore (1779-1863), "A Visit from St Nicholas" (1823)
---
Amusing (and sometimes inspiring)
"We have two ends with a common link,
With one we sit, and with one we think.
Success depends on which you choose,
Heads you win; tails you lose."
—Author Unknown as quoted in the book, The Scoutmaster Minute, by Ron Wendel, 2005
"Don't worry about the world coming to an end today. It's already tomorrow in Australia."
—Charles Schultz (1922-2000), cartoonist (Snoopy, Charlie Brown, etc)
"Always do right. This will gratify some people and astonish the rest."
—Mark Twain (1835-1910)
"Of all the animals, the boy is the most unmanageable."
—Plato (~429-347 BCE)
"Be careful of the words you say,
And keep them soft and sweet.
For you never know from day to day,
Which ones you'll have to eat."
—Author Unknown
"May the odds be ever in your favor."
—Suzanne Collins (b.1962), The Hunger Games (2008)
"Don't panic."
—Douglas Adams (1952-2001), The Hitchhikers Guide to the Galaxy (first book published in 1979, from 1978 BBC Radio show)
"Live in such a way that you would not be ashamed to sell your parrot to the town gossip."
—Will Rogers (1879-1935), American humorist
"Lead, follow, or get out of the way."
—Thomas Paine (1737-1809), American Founding Father; writer, political
pamphleteer
"If you could kick the person in the pants responsible for most of your trouble, you wouldn't sit for a month."
—Theodore Roosevelt (1858-1919), 26th President
"When I was a boy of fourteen, my father was so ignorant I could hardly stand to have the old man around. But when I got to be twenty-one, I was astonished at how much he had learned in seven years."
—Mark Twain (1835-1910)
"Action speaks louder than words but not nearly as often."
—Mark Twain (1835-1910)
'Food' for thought:
"The early bird might get the worm, but the second mouse gets the cheese."
—Author Unknown
"If you think you're too small to make a difference, you haven't spent a night with a mosquito."
—African proverb
---
Perhaps for a Backpacking Checklist
"Not all those who wander are lost"
—J.R.R. Tolkien (1892-1973), The Lord of the Rings/The Fellowship of the Ring [the book, not the movie] (1954/1965)
"With your equipment you will have a trowel, and when you squat outside, you shall scrape a hole with it and then turn and cover your excrement."
—The Bible (Deuteronomy 23:13)
"A journey of a thousand miles begins with a single step."
—attributed to Lao-tzu (c 604-c 531 BCE), founder of Taoism
"There ain't no surer way to find out whether you like people or hate them than to travel with them."
—Mark Twain (1835-1910)
"When you're safe at home you wish you were having an adventure; when you're having an adventure you wish you were safe at home."
—Thornton Wilder (1897-1975), American writer
"It always rains on tents. Rainstorms will travel thousands of miles, against prevailing winds for the opportunity to rain on a tent."
—Dave Barry (b.1947), American author and columnist
"The ultimate camping trip was the Lewis and Clark expedition."
—Dave Barry (b. 1947), American author and columnist
"If you come to a fork in the road, take it."
—Yogi Berra (1925-2015), famous 'wordsmith' and catcher (#8) for the NY Yankees
---
Perhaps for your Newsletter
"Lector intende: laetaberis." ["Reader, pay attention: you will enjoy yourself."]
—"Metamorphoses", Apuleius (d. ca 180), Roman humorist
"Fillet of a fenny snake,
In the caldron boil and bake;
Eye of newt, and toe of frog,
Wool of bat, and tongue of dog,
Adder's fork, and blind-worm's sting,
Lizard's leg, and howlet's wing,—..."
"Double, double toil and trouble,
Fire, burn; and, caldron, bubble."
—William Shakespeare (1564-1616), Macbeth, Act IV, Scene I [perhaps for a cooking-related issue]
---
Last Revision to This Page: 21 November 2020
Copyright (except the quotations themselves) © 2010-20 by Troop 97 BSA