HOME—International Scouting—Scouting Organizations—Non-aligned Associations
Non-aligned Scouting Associations
(131 associations in 35 countries)
In addition to the associations that are members of the six international Scouting youth organizations, I have found 131 Scouting associations/umbrella federations that are not aligned with any international Scouting organization (there are undoubtedly more, which tend mostly to be very small). There are also dozens and dozens (probably hundreds) of unaffiliated single groups, which go in and out of existence on a regular basis—I do not try to list these. Emigré Scouting organizations are listed at the bottom of this page.
Argentina
Asociación Nacional Civil Argentina de Scout Independientes/ANCASI
Coordinación de Asociaciones Diocesanas de Scouts Católicos/CADISCA (federation of several small Catholic Scout associations, including Asociaciones Diocesanas de Scouts Católicos [ADiSCa])
Guías Argentinas Católicas
Austria
Europa Scouts Österreich
Österreichischer Pfadfinderbund
Brazil
Federação dos Escoteiros Tradicionais
Canada
Association des Aventuriers de Baden-Powell—Adventurers Association of Baden-Powell/AABP, 1973 (merger of former AEBP [Association des Eclaireurs Baden-Powell] & AQAB [Association Québécoise des Aventuriers de Brownsea]) (in New Brunswick, Ontario, & Québec)
Association de Scoutisme d'Actions/ASA, 1996 (in Québec)
Chile
Confederación Interamericana Scouts Independientes, 2001 (umbrella federation intended for the western hemisphere, founded by Agrupación Nacional de Boy Scouts de Chile [a WFIS association], which appears to be its only member at present)
Scouts Tradicionales Chillán-Ñuble
Colombia
Corporación de Scout Tradicionales Colombia
Corporación Scouts de Antioquia/CSA (Colombian Independent Scout Association)
Organización Scouts Independientes de Colombia
Congo-Brazzaville
Association des Eclaireurs Kimbanguistes du Congo (Kimbanguist) (CSC sub-association)
Conseil du Scoutisme Congolais (Council of the Congolese Scout Mouvement) (umbrella federation with 5 sub-associations)
Eclaireurs Communautaires du Congo
Eclaireurs d'Afrique
Eclaireurs du Congo
Eclaireuses et Eclaireurs Libres du Congo-Brazzaville
Eclaireurs Louzolo Amour
Eclaireurs Neutres du Congo
Eclaireurs Pluralistes du Congo (CSC sub-association)
Eclaireurs Salutistes du Congo (Salvation Army) (CSC sub-association)
Eclaireurs Unionistes du Congo (Protestant) (CSC sub-association)
Costa Rica
Scouts Independientes de Costa Rica
Côte d'Ivoire (Ivory Coast)
Conférence Ivorienne du Scoutisme (umbrella federation with 3 sub-associations [1 in WFIS])
Raiders de Côte d'Ivoire
Scouts adventistes de Côte d'Ivoire
Scouts de l'université de Côte d'Ivoire
Scouts évangélistes de de Côte d'Ivoire
Scouts marins de Côte d'Ivoire (CIS sub-association)
Scouts musulmans de Côte d'Ivoire
Scouts protestants de Côte d'Ivoire
Czechia
Svaz Skautů a Skautek
Vodni Skauti
YMCA-Skaut
Djibouti
Association des Scouts de Djibouti (may be working toward WOSM recognition)
Eritrea
National Scout Association of Eritrea (apparently working toward WOSM recognition)
France
Association Française de Scouts et Guides Catholiques, 1980
Conférence Française de Scoutisme, 1999 (umbrella federation with 60 000 members in the GSE (FSE), ENF, and FEE)
Eclaireurs Neutres de France/ENF, 1947
Fédération des Eclaireuses et Eclaireurs/FEE, 1989
Scouts Unitaires de France/SUF, 1971
Germany (It is possible that some of these are single groups, rather than associations.)
Baptistische Pfadfinderschaft/BPS
Bund Christlicher Gemeindepfadfinder/BCGP
Bund der Wandervögel und Pfadfinder (Deutsche Freischar)
Bund Deutscher PfadfinderInnen/BDP
Bund Freier Pfadfinder/BFP
Bund Moslemischer Pfadfinder Deutschland/BMPD
Christliche Gemeinde Pfadfinder/CGP
Christliche Pfadfinderbund Saar/CPb-S
Christliche Pfadfinderinnen und Pfadfinder der Adventjugend/CPA
Christliche Pfadfinderschaft Deutschlands/CPD (4000+ members)
Deutscher Pfadfinderverband/DPV (umbrella federation for 18 small German associations: Pfadfinderbund Weltenbummler (WFIS), BEP (CES), plus these 16 independent associations—Deutsche Pfadfinder Landesmark Westfalen, Deutscher Pfadfinderbund Hamburg, Deutscher Pfadfinderbund Mosaic, Deutscher Pfadfinderbund Nordland, Deutscher Pfadfinderverband Gau Westland, Europa-Scouts Deutschland, Freie Pfadfinderschaft, Jomsburg Freier Pfadfinderbund/JFP, Pfadfinder und Pfadfinderinnenbund Nord/PBN, Pfadfinderbund Horizonte (PG Horizonte), Pfadfinderbund Mecklenburg-Vorpommern/PBMV, Pfadfinderbund Phönix/PBP, Pfadfinderschaft Grenzland/PSG, Pfadfinderschaft Nordmark/PSN, Pfadfinderschaft Süddeutschland/PSD, Verband Deutscher Pfadfinder/VDP)
Europapfadfinder Sankt Michael/ESM
Europäische Pfadfinderschaft Sankt Georg/EPG
Europäischer Pfadfinderbund Sankt Georg/EPSG
Evangelischer Mädchenpfadfinderbund/EMP
Gemeinschaft Evangelischer Pfadfinderstämme
Islamische Pfadfinder
Ring junger Bünde/RjB, 1966 (umbrella federation for 17 German associations and 1 Austrian association, some of which are Scout associations while others are non-Scout outdoor youth associations of the German Wandervogel type; here are the Scout associations: Deutsche Freischar (Bund der Wandervögel und Pfadfinder), Deutscher Pfadfinderbund/DPB, Pfadfinderbund Großer Jäger/PB Großer Jäger, Pfadfinderbund Nordbaden/PbN, Pfadfinderschaft Grauer Reiter/PS Grauer Reiter, Pfadfinderschaft Luchs/PS Luchs)
Ring Evangelischer Gemeindepfadfinder/REGP (48 Lutheran churches, 3000 members)
Verein Freier Pfadfinder/VFP
India
Peace Scouts and Guides (India)
Venture Youth Movement of Scouts (India)
Iran
Iran Scout Organization (apparently working toward WOSM recognition)
Italy
A.P. Scout (Aaronic Priesthood Scout)
Associazione Guide e Scouts San Benedetto
Consorzio Interscout, 1986 (umbrella consortium that provides facilities and services [insurance, etc] to Scout associations and groups; it includes 8 small associations, some of which also belong to FEDERSCOUT: A.P. Scout, GSI, San Benedetto, Assiscout [WFIS], AGISCOUT [CES], ASE [CES], CNS [CES], GEL [CES], GSI [CES])
Lebanon
Association des Scouts Arabes au Liban
Association des Scouts du Littoral au Liban
Association des Scouts Musulmans de Makassed
Association des Scouts Progressistes
Eclaireurs du Liban
Eclaireurs Unionistes Libanais
Eclaireuses Musulmanes au Liban
Guide Nationale Orthodoxe
Guides et Scouts Maronites
Les Scouts de Amel
Les Scouts de Secours Libanais
Les Scouts des Cèdres
Les Scouts des Projets
Les Scouts du Chirugiens
Les Scouts du Liban
Les Scouts du Liban Future
Les Scouts du Mahdi
Les Scouts du Message Islamique
Les Scouts Musulmans au Liban
Les Scouts Syriaques Libanais
Scout National Libanais
Scout National Orthodoxe
Scouts de l'Education Nationale
Mali
Guides et Scouts Catholiques de Mali
Scouts du Mali
Mexico
Asociación de Grupos Scouts de Mexico
Morocco
Association Scouts Arabe Sociale
Association Scouts du Maroc
Mouvement du Scoutisme marocain
Organisation du Scout Populaire
Organisation du Scoutisme marocain musulman
Organisation Scout Atlas
Organisation Scout National
Organisation Scoutisme Mohamedia Marocaine
Organisation Scouts sans frontières
Scoutisme Unifié au Maroc
Mozambique
Mozambique Guides (working toward WAGGGS recognition)
Nepal
Nepal Peace Scouts
Peru
Scouts Tradicionales del Perú
Poland
Zwiazek Harcerstwa Rzeczypospolitej (Polish Scouts of the Republic)
Portugal
Associação de Escoteiros Independentes, 2016 (2 groups in Moita)
Russia
Brotherhood (Federation) of Orthodox Scouts/BPS
National Organization of Russian Scouts/NORS-R
National Organization of Volunteers "Russia"/NORD "Russia"
Organization of Russian Young Pathfinders/ORYuR (observer to the UIGSE)
Russian Scout Organization/RSO
Spain
Asociación Scouts de Andalucia
Asociación Castellon de Escultismo
Asociación Scout Montes de Toledo
Asociación Valenciana de Escultismo
Scouts Baden-Powell de España
Germanor Escolta de Catalunya
Scouts Region Murciana
Sweden
SALT Scout (part of Sweden's national federation Scouterna, but not listed by WOSM
United Kingdom
Pathfinder Scouts Association, 2003 (provides "traditional" Scouting in three sections: Wolf Cubs, Scouts, & Senior Scouts; closely aligned with RESA; groups in China, Pakistan, Philippines, Romania, Singapore, Sri Lanka, UK, US)
Rover Explorer Scouts Association/RESA (based on Christian values, minimum age 17, crews in same countries as Pathfinder Scouts Association)
Uzbekistan
Kidirib Topubchi O'zbekiston (Uzbekistan Union of Scout-Explorers) (apparently working toward WOSM recognition)
---
Emigré Scouting Organizations
As a result of the displacements of World War II (1939-45), and also of emigrés fleeing communism in eastern Europe, plus simply the desire of emigré communities outside their own country to maintain home-country culture and customs, there are several Scouting programs for emigrés in several countries.
Harcerstwo Polskie (emigré association in the Czech Republic)
Hungarian Scout Association in Exteris, 1945 (emigré association with 4500 members in 70 troops in at least 11 countries—Argentina, Australia, Austria, Brazil, Canada, Germany, Sweden, Switzerland, UK, US, Venezuela)
National Organisation of Russian Scouts/NORS, 1909 (emigré group in Australia)
Ukraïnskii Plast (Ukrainian Scouting) (apparently an emigré association located in Canada)
Zwiazek Harcerstwa Polskiego/ZHP (Polish Scout Organization) (emigré association with 4 independent national branches in Australia, Canada, UK, and US)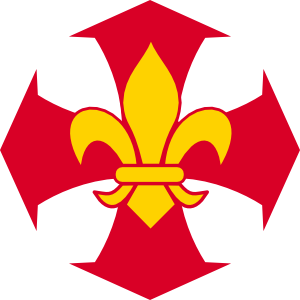 ---
Last Revision to This Page: 27 April 2022
Text copyright © 2002-22 by Troop 97 BSA
Images are either non-copyright or are copyright © their respective organizations